Digital Transformation Services
We can bring your business up-to-speed by replacing outdated software products with state-of-the-art software solutions. Get relevant and scalable solutions for your business.
Bring your business up to speed
We believe in constant innovation and development. That's why our number one priority is to empower your business to evolve. Our engineers use the most current technologies to develop quality software and provide the best experience for your clients and employees.
Outdated Software Replacement
Our dedicated team of software developers is ready to help your business by bringing your systems up to date. We will revamp them in a meaningful and methodical manner that's oriented toward optimal business outcomes, better user experience and minimal blackout time.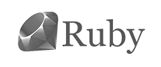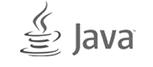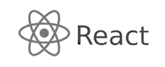 Transform your business with WLOS
Different Approach
We prefer to use the evolutionary method of integrating a new system. This means replacing one component at a time (starting with the most problematic) in order to prevent disruption by minimizing the time your organization spends offline.

Cutting-Edge Tech
Your old software may be struggling with integration of modern systems. We can build your product with current technologies that are designed to cope well with others and flexible enough to evolve with your business.

Intuitive User Experience
Your system's user experience is a key component for general productivity and customer / employee satisfaction. Our engineers can create attractive interfaces that allows your business to be much more productive with much less of the hassle.

Business Outcome Focus
We want to understand the core of your business. Our developers will work with your team to understand the desired business outcomes and create a solution that will guide your organisation to achieve its goals.

How we helped German Fintech company ValueNet scale with software
ValueNet was growing rapidly and they were looking to extend their IT team with top-notch developers. We stepped in to become their extension. Find out how our services lead to increased revenue, as well as improved service to their current client base.