With the ever-changing market conditions, you need an IT partner that can help you remain competitive.
Why IT Strategic Planning
Most businesses have little time for IT strategic planning, following new initiatives or choosing most profitable directions of IT development. WLOS can accompany you in your IT strategy development and execution and help your business scale to a new level of competitiveness and get the most from your investments.
We offer IT consulting services that will help you improve your software architecture. We can form a comprehensive digital strategy and improve operations by optimising your software. Our engineers will guide your digital transformation journey through careful planning and effective execution of the outlined IT strategy.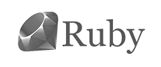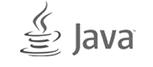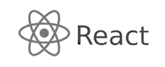 IT strategy consulting done right
Productive and Efficient
Our IT Strategy Consulting is focused on the most current technologies. We can help you find new ways to increase productivity and efficiency. To best realize the benefits of these complex technologies, they need to be planned, implemented, and managed the right way.
Cost Effectiveness
Paying for a salary, benefits, work space, and all other expenses to a full-time employee can be very expensive. Consultants are often hired to tackle a particular problem within a specific timeframe. This allows for a more cost-effective and efficient use of time.
Fresh Perspective
With the right advice you can make or break your business. We can lend a new perspective based on our experience and knowledge, and help your organization increase growth and improve overall efficiency.

Core Business Focus
The frustrating and distracting task of trying to figure out how to solve new complex software problems has a very real opportunity cost. By leveraging our IT Strategy Consulting, your employees can focus their time on their core job and on increasing your bottom line.
How we helped German Fintech company ValueNet scale with software
ValueNet was growing rapidly and they were looking to extend their IT team with top-notch developers. We stepped in to become their extension. Find out how our services lead to increased revenue, as well as improved service to their current client base.